ACAD Participates in a Training Course on Financial Education in Jordan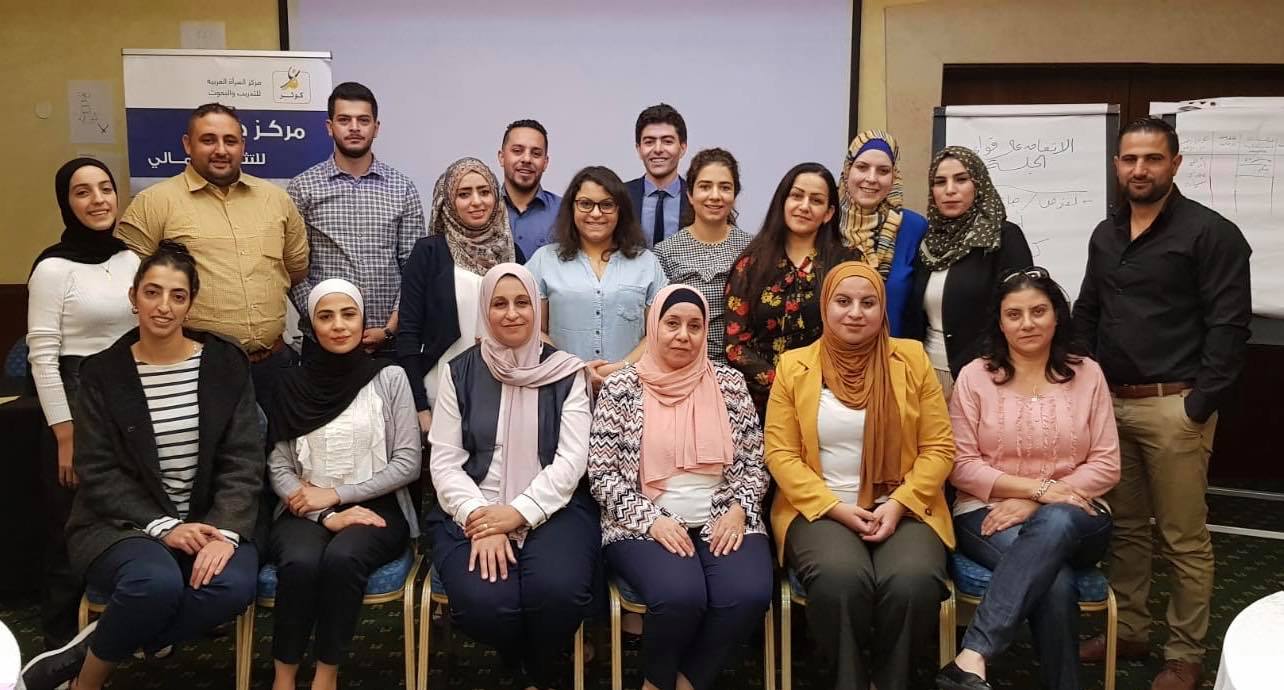 A number of employees (males and females) from the Arab Center for Agricultural Development "ACAD" and ACAD Finance completed a training course in the field of training of trainers (TOT) on financial education. The four-day training (11-14 November 2019) in which 18 participants from Palestine and Jordan participated was held in Amman. This training was organized and implemented by the Center of Arab Women for Training and Research "CAWTAR".
The training course aimed to enhance the capacities of trainers in the field of financial education and how to adapt the trainer's manual in financial education according to the needs of the organization and its clients. The course agenda was based on a general introduction about the financial inclusion project for young entrepreneurs' enterprises submitters in the Arab region. The training works also presented and discussed the concept and goals of training, the characteristics, skills and tools of trainer and savings and credit in addition to practical exercises on training techniques and mentorship.
Prior to this training course, the participating trainees have received distance training in financial education through CAWTAR Platform for training (E-Learning).
It should be highlighted that this training course comes within the framework of the "Financial Inclusion of Women and Youth Entrepreneurs in the Arab Region" project implemented by CAWTAR Center (a regional non-governmental organization that works in the field of research and studies on women and development issues in the Arab region). This project is supported and funded by the Saudi Development Fund through the Islamic Development Bank and the Arab Gulf Development Program "AGFUND".